Learn a language. Open your world.
Progress starts with understanding
We take the experience we've gained over the last 140+ years to give you the language skills, cultural understanding and confidence to open up a world full of new opportunities and enriching experiences – and help you, your business and the world make the connections that open the world to possibilities.
We believe in the power of language and cultural understanding to drive human progress.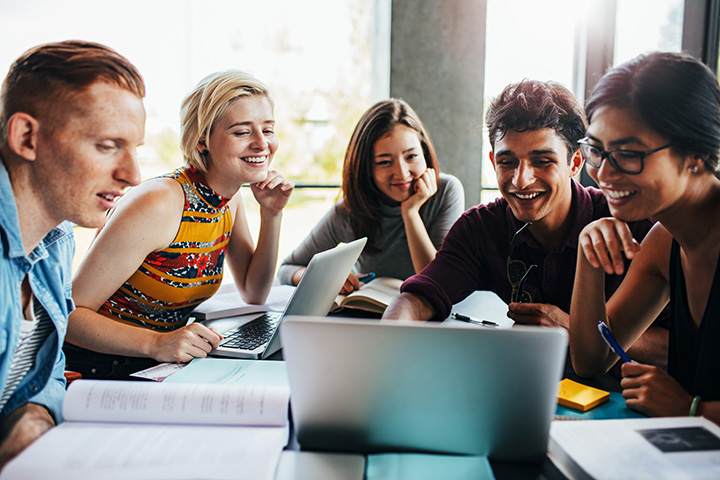 Online language courses
Effective. Flexible. Affordable.
Learning a new language has never been more accessible. Using the same proven techniques that we have pioneered over 140 years; we deliver a classroom experience in your living room. ​
We offer three different online options – Private, Group and On Demand. No matter your budget, experience or goals, we have a course for you.​
Start learning online
Berlitz Language Center
For more than a century now, Berlitz has been synonymous with superior, effective and enjoyable language learning experience. From its early beginnings to the present, Berlitz has always stood out for its excellence, innovation and leadership. With over 500 language centers in 70 countries worldwide, it is indeed an international company that offers nothing less than international standards when it comes to language services.
Our clients come from all walks of life and include heads of state, members of royalty, government and military officials, CEOs and corporate executives, writers, artists, musicians, actors and actresses, TV and cultural personalities, athletes and sports figures, beauty queens, owners and employees of small businesses, students, call center practitioners and anyone else who needs to speak another language as well as improve what they already speak.
Their reasons for study include international relocations, business and personal travel, local business, educational and training requirements, career advancement, and personal enrichment.
The Berlitz franchise in the Philippines is owned by a group of Filipino businessmen, educators and leading figures in the local industry. Berlitz Manila opened its doors to local and international clients in 2001. From a small group of local students and a few private classes resulting from international transfers, Berlitz Philippines has grown rather exponentially over the years and is now a leading provider of language services.
The Berlitz Story

Berlitz International, Inc. was founded in 1878 by Maximilian D. Berlitz in Providence, Rhode Island, USA. He discovered and developed the Berlitz Method, a system of language teaching that today is still the basis for the world-famous Berlitz courses.
Currently, Berlitz is a subsidiary of Benesse Corporation, a leading Japanese publisher of correspondence courses and other educational materials. Berlitz and Benesse together are uniquely positioned to provide the language needs – -instruction, and publishing- – of the global marketplace.